26-29 June 2018, Wroclaw, Poland
Accomodation

Wrocław offers a wide range of accommodation options. There are many hotels located in the center of Wrocław including most international chains. Airbnb and similar companies are also popular.
Dormitory
There are available rooms in a student house "Ołówek".
Address: Pl. Grunwaldzki 30, Wrocław
Price: 90 PLN - single room standard; 110 PLN - single room standard +
All the rooms are in modules of two rooms which share a kitchen and a bathroom.
More information can be found at this page.
If you want to book a room in a dormitory, please let us know during the registation process (until March 31st).
Starter Studios
We recommend Starter apartments (to arrange on your own).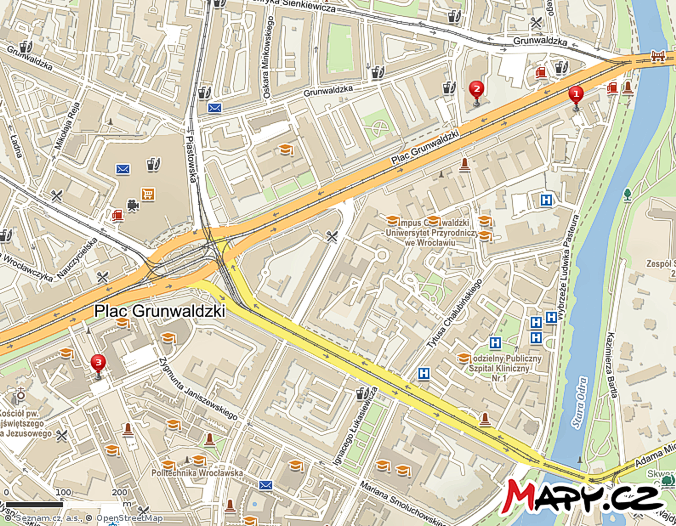 Points on the map: 1 - Starter hotel, 2 - Ołówek dormitory, 3 - venue